The Luminary Program – Exploring Developmental Vision and Rehabilitation
In the Spring of 2023, we launched a new streaming series entitled, The Luminary Program. The mission of The Luminary Program is to provide interesting and helpful information for the public, professional partners, and eye care professionals on topics of developmental vision and rehabilitation. 
The first episode aired on April 20, 2023, and featured Dr. Alyssa Parz's presentation on The Effects of Binocular Vision Dysfunctions on Socio-Emotional Development. Her presentation is a fascinating look at how a child or adult who presents with a condition of eye-teaming failure (Strabismus), Lazy Eye  (Amblyopia), and/or eye-teaming difficulty (Non-Strabismic Binocular Dysfunction) can have a significant impact on emotions and self-confidence. She eloquently outlines how important it is to be aware of these vision problems and how effective vision therapy treatment can have a powerful and positive effect on the individual's emotional well-being.
Episode 2 aired on May 25, 2023, and featured our Clinic Directors, Dr. Parz, Dr. Bultsma, and Dr. Fortenbacher, presenting on Post-Concussion Syndrome – A Systematic Approach for Identifying Key Visual Biomarkers and Effective Treatment. This presentation is more clinically tailored for the eye care professional and professional partner but is also very relevant to the individual, especially those who may have suffered from a concussion. It provides key insights for how we individually tailor a more specialized approach in our treatment to address some of the important elements of patients with post-concussion syndrome, restore their visual function, remediate symptoms, and bring the individual back to themselves after sustaining a concussion.
Episode 3, aired on June 27, 2023, features one of the world's leading experts in Developmental Vision and Rehabilitation, Dr. Carl Hillier, who presented on Vision and Learning…Ending the Senseless Struggle. Dr. Hillier brings a fascinating view of the importance of visual processing and the role that our visual system has in understanding learning, whether this involves reading, the classroom, work, sports, or any of life's experiences.
We hope you enjoy finding answers to help end the senseless struggle for those with developmental vision and rehabilitation problems.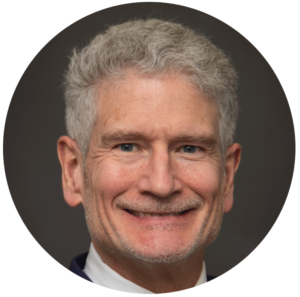 Dan L. Fortenbacher, O.D., FCOVD
Founder
Wow Vision Therapy
GET IN TOUCH
To learn more, please fill out the form below and one of our Patient Care Coordinators will be in touch to answer your questions or help schedule an evaluation for you.
FEATURED IN OR ASSOCIATED WITH