Post-Concussion Syndrome – Presenting advancements in vision rehabilitation
Wow Vision Therapy has a long history as a leader in the optometric specialty of neuro-optometry and vision rehabilitation, bringing advanced vision rehabilitation care to those in need. Our Doctors and vision therapists are continually striving to improve so that we provide our patients with the finest care in diagnostic and treatment service in this specialty.
On January 27-28, 2023, our Wow Vision Therapy Team presented at the Annual Michigan Vision Therapy Study Group Meeting in Grand Rapids, Michigan. This year's theme brought together an excellent combination of diagnosis and techniques in neuro-optometric rehabilitation for post-concussion syndrome and vision therapy for vision-related learning problems and complex conditions of eye teaming failure, crossing, or turned eye (strabismus). 
Dr. Dan L Fortenbacher, Dr. Alyssa Parz, and Dr. Alicia Bultsma presented 1 hour on A Systematic Approach for Identifying AND Targeting Key Visual Biomarkers in the Treatment of  Post-Concussion Syndrome. The second hour was our Dr. Sana Haque and Dr. Lester Efianayi, Connie Glanzer, COVT, and Jessica Agens, COVT, who presented on Neuro-optometric Vision Rehabilitation in Action for Post-Concussion Syndrome. They gave 3 case studies along with outlined strategies and best methods for treatment for post-concussion syndrome.
If you or a family member has suffered from a concussion (mTBI) with symptoms that persist for weeks or months, then a comprehensive neuro-optometric vision evaluation is a critical step to returning you back to your normal self. Contact us at our Grand Rapids or St. Joseph, Michigan locations and schedule your assessment with one of our Doctors.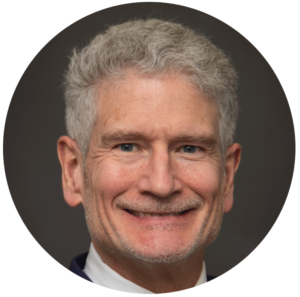 Dan L. Fortenbacher, O.D., FCOVD
Founder
Wow Vision Therapy
GET IN TOUCH
To learn more, please fill out the form below and one of our Patient Care Coordinators will be in touch to answer your questions or help schedule an evaluation for you.
FEATURED IN OR ASSOCIATED WITH