Grand Rapids Student Loves To Read After Completing Vision Therapy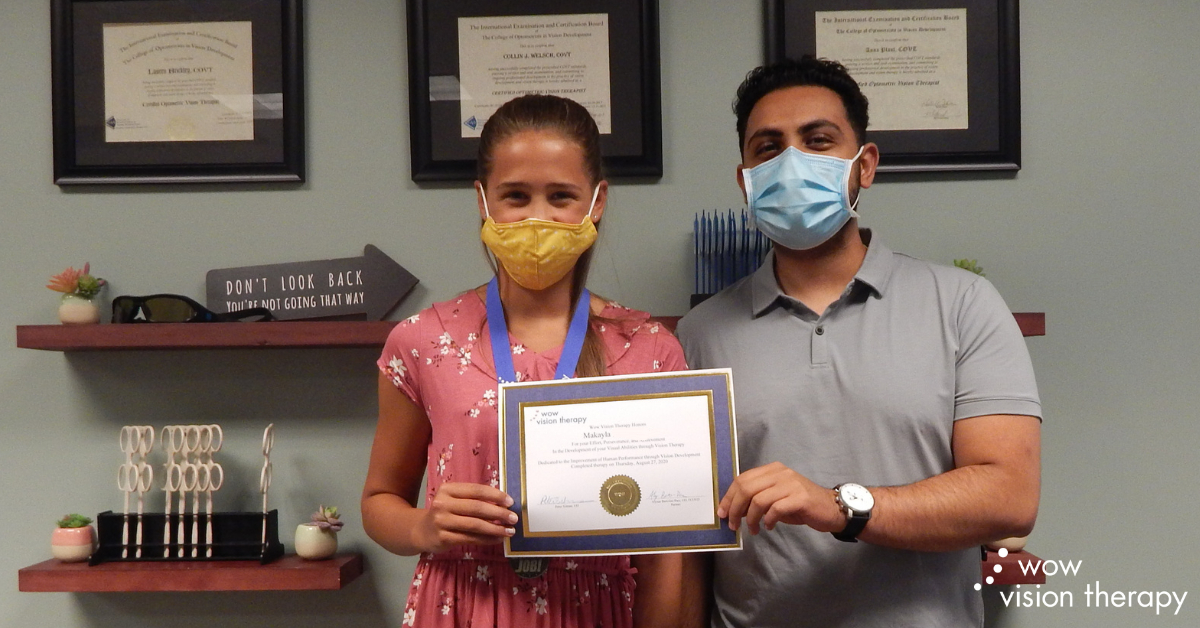 All too often, we see patients searching for solutions to their child's problems in school after attempting several other treatments or tutoring options. After learning about Vision Therapy though a friend, read how Nicole discovered her daughter Makayla undiagnosed vision problems were affecting her abilities and desires to read.
By: Nicole
Makayla has always struggled in school with reading since Day One. She was getting help, but as she got older, the help wasn't there. She would never want to read on her own or with us.
When Makayla was in fifth grade, I reached out for more help because her benchmark tests were low, but the grades were where they should be. I would meet with the school's child study team, she was getting pulled for extra reading help, and we were paying for after school tutoring. We thought, "This is it," and it was going to help.
We continued tutoring throughout the summer, going into sixth grade. She still didn't like to read. She was doing her best with what skills she had.
Winter of her sixth-grade year, we were very hopeful that her winter benchmark scores would be higher. They weren't, and she was heartbroken. We all were. That's when I reached out to Wow Vision Therapy. I know some other parents that have taken their kids there and have had success. At this point, we had nothing to lose.
February 2020, we brought Makayla in for the testing, and when we sat down and listened to the results, it made sense.
At first, she was very hesitant and really didn't want to go. COVID hit and shut everything down, and I think she was a little happy about that.
We started back up in May 2020, and after a couple of weeks, the excitement grew, and she really enjoyed going. She now picks up books on her own to READ! That makes me happy!
She has expressed that she is sad that it is coming to an end because she enjoys the activities that she does! We can't thank you all at Wow Vision Therapy enough! Thank you for all the hard work and dedication you have put into our daughter!
GET IN TOUCH
Concerned you or your child may be struggling with a vision problem and wish to learn more about vision therapy? Please fill out the form below and one of our Patient Care Coordinators will be in touch to answer your questions or help schedule an evaluation for you.